Stop by and see many new pieces I've been working on! My Chinese watercolors have been popular and sold out
recently, motivating me to paint 3 new ones, two of which are featured in this show.  These paintings have a special glow best seen in person.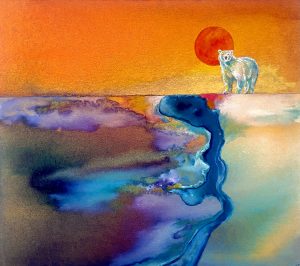 I'll also have many new watercolors, in an affordable price range. There will be 26 local artists'
beautiful work. The artist reception will be Nov 26, 4-6, The Arts Barn, 311 Kent Square Rd, Gaithersburg, Maryland.