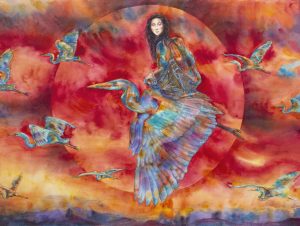 You are cordially invited to Mysterious Delights, a beautifully curated group invitational show featuring 8 of my watercolor paintings! This show highlights the place that wonder and mystery play in my art. The reception is Thursday November 4, 7:00-8:30 pm. Due to pandemic safety, there is a sign up below to make sure the event is not overly crowded. Details below:
https://www.eventbrite.com/e/artists-reception-painterly-drawing-and-mysterious-delights-exhibitions-tickets-186926992667
Some of my paintings at the show: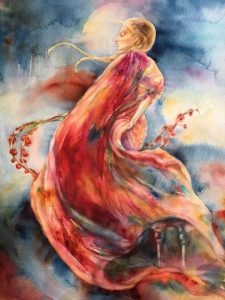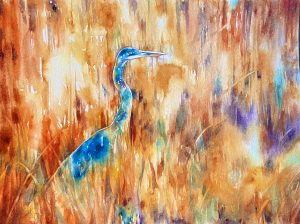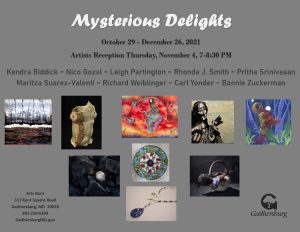 The Kentlands Arts Barn, 311 Kent Square Rd, Gaithersburg, Maryland 20878  is open 5 days a week 10-5pm, and Saturdays 1:30-5:30pm, if you are unable to make the reception. Please stop by any other time and immerse yourself in art! I am so thrilled to be a part of this show and looking forward to seeing the beautiful work of my fellow artists in this group show.